Insight From Our Experts

The Recycled Diamond Market Outlook Post Covid-19
Sponsored Content by Rapaport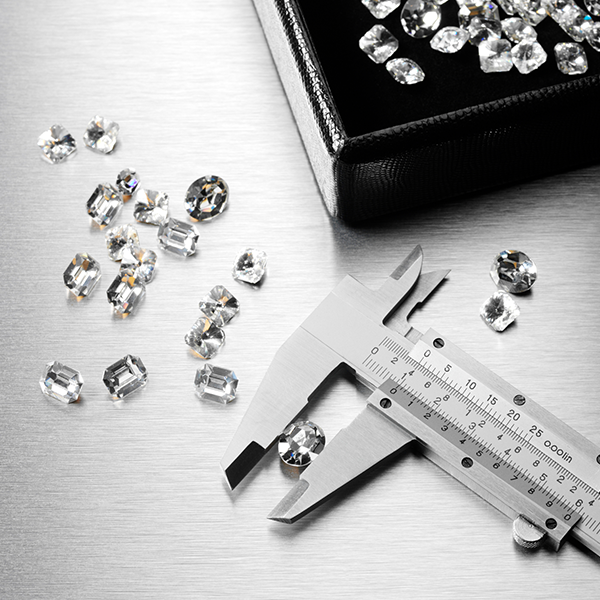 Recycled diamonds, also known as second-hand, reclaimed, or pre-owned, are 'used' diamonds that are repurposed instead of newly mined. As the diamond industry moves toward sustainable and environmentally friendly diamond trading, these recycled diamonds are becoming a hot commodity.
Natural diamonds are becoming rare as no significant deposits have been found in over 30 years. While lab-grown diamonds offer an alternative, the scarcity of natural diamonds and their billion-year-old allure tends to increase their value with time. This creates a very active and lucrative market for recycled diamonds.
Supply and Demand
With persistent high inflation and worries over a looming recession, supplies of recycled diamonds are likely to increase, potentially weighing on prices and creating new opportunities in a growing sustainable marketplace.
The impact of rising consumer price inflation, now running at almost 9 percent in the United States and possibly rising further, will squeeze the disposable spending power of middle-income consumers. As a result, many will struggle to pay household bills, which may lead more people to consign their diamond jewelry to pawnbrokers, boosting the supply of recycled diamonds.
Pawnbrokers who cannot sell their merchandise will melt the jewelry and recycle the diamonds, leading to more recycled goods in the market.
Expectations of increased selling pressure by hard-pressed consumers may drag on prices of recycled jewelry and diamonds and create new trading opportunities in a segment that had seen a rise in prices during the COVID lockdowns, dealers say.
New Market Opportunities
During the lockdowns, consumers, benefiting from stimulus checks and seeking emotional reassurance from their purchases, had boosted demand for second-hand diamond jewelry, tightening supplies of recycled diamonds and jewelry and driving up prices.
As the lockdowns ended, demand for recycled diamonds received a boost from large numbers of people who had delayed engagements and weddings due to the pandemic.
Despite a downwards correction of prices of recycled diamonds from over-bought levels in the second quarter of 2022, prices still remain well-supported, and higher than before COVID.
Sustainability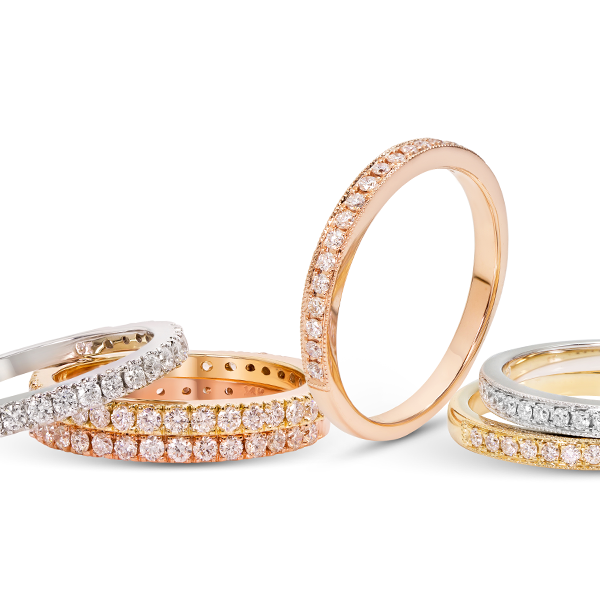 Studies have shown that consumers are embracing products, in jewelry and other types of luxury goods, that do not entail exploitation of workers or environmental degradation in the production process.
Recycled diamonds and jewelry can meet consumers' requirements for responsibly sourced luxury, as they are not created by new manufacturing, which adds pressure to global resources.
Referring to the pandemic, a 2021 study by consultancy Bain said, "Sustainability and social consumerism became more influential to purchase decisions, and the pandemic heightened attention to global health and safety concerns.
"Regarding diamond jewelry, social impact is the top sustainability concern for U.S. consumers; in China and India, consumers care most about environmental preservation, conflict-free supply chains, and carbon footprint."
Furthermore, recycled diamonds benefit from not requiring significant inputs of energy, unlike manufactured lab-grown diamonds.
Uncertainties: the Russia Problem
Following the Russian invasion of Ukraine, a U.S. ban on imported diamonds from Russia, a leading supplier of mined diamonds, will fuel uncertainties over the market outlook.
Increased steps are being taken along the supply chain to avoid dealing in diamonds that were mined in Russia, but it is hard in practice to be absolutely certain that some diamonds did not originate in Russia because supply chains can be extremely difficult to track from mine to manufacturer and consumer.
Uncertainty over the level of future supplies of Russian mined diamonds in the global market is causing some dealers to hold back inventory and may buoy prices, but fears over constriction of Russian supplies have not yet had much market impact, dealers say.
Where to Buy and Sell Recycled Diamonds
The attractiveness to consumers of recycled diamonds and jewelry is a great incentive for wholesalers, dealers, and manufacturers to consign goods to auction houses like Rapaport Auctions for melee, loose stones, and jewelry.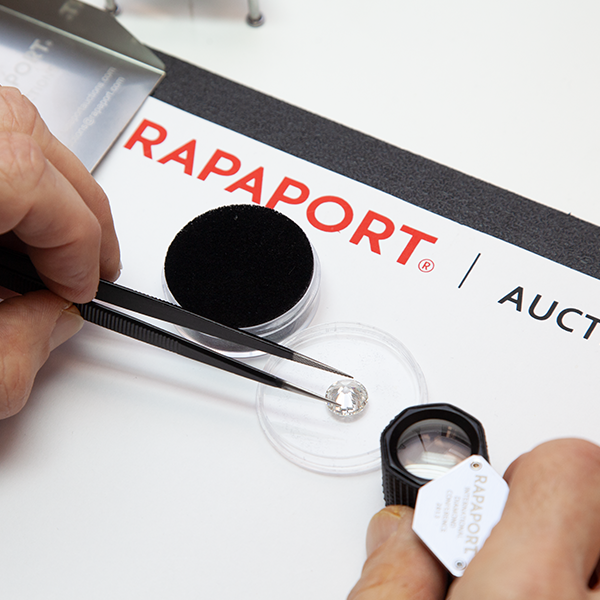 Rapaport Auctions is the largest recycler of diamonds in the world – with a thriving global network of motivated diamond buyers and sellers trading melee, single stones, and jewelry for competitive prices – every month. Monthly auctions provide consistent selling opportunities and strong customer service to deliver healthy premiums for goods offered in these sales, serving a market in which consumers are increasingly buying into Sustainability. For more information, click here.
Subscribe to This Week in Pawn
The most important news in the pawn industry, delivered to your inbox every Thursday.
(Visited 272 times, 1 visits today)