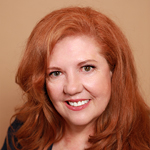 Director, Marketing
& Communications
Wetumpka, AL
You won't be around Mary Katherine a minute before you hear her say "Let's build it!" She loves nothing better than finding ways to connect people with associations that will benefit their careers and businesses. She comes to the NPA with loads of experience doing just that. Mary Katherine has more than 20 years of marketing experience in finance publishing, membership organizations, and public relations, most recently at a company specializing in peer groups for corporate treasury professionals in New York. MK has expertise in event production, digital marketing, public affairs and communications. MK brings to the NPA a track record of success in growing revenue, awareness and collaboration through both direct and digital channels. She is also the five-time Alabama National Fair pepper jelly champion, so watch out.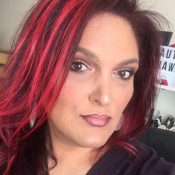 Director, Business Development
Marlboro, NJ
Jody comes to the NPA with 27 years of Sales experience and a history of rebuilding magazines, websites and brands in need of transformation and a revised vision. Jody spent 20 years in publishing with Miller Freeman/CMP Media in NYC where she held the titles of National Sales Manager, Publisher, Senior Sales Director and Director of Sales. Jody is with the NPA to help our Industry Partners drive their businesses forward. Even better – she is not only brilliant; Jody is a ton of fun to work with.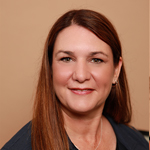 Events Director
Windemere, FL
Christy comes to you with her Certified Meeting Professional designation and over 23 years in convention and event planning. Christy manages Annual Association Meetings of 200 up to International Conferences of over 20,000, as well as incentive trips in international destinations and National Student Competitions. Christy was named ConferenceDirect's Conference Manager of the Year in 2015 and 2019 and Rookie of the Year in Conference Management for 2007.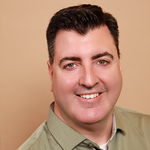 Digital Communications Manager
Davenport, FL
Prior to joining the NPA, Mark spent 28 years championing the customer experience in both the financial and entertainment industries. Throughout his entire career, Mark has been the driving force behind solid marketing and communication strategies, including developing marketing plans and implementing a consistent brand message through all media formats.  As Chief Experience Officer in the financial industry, Mark re-imagined the customer experience in the hands of the front-line and sales staff.  As a change agent, he built programs that focused on enhanced customer interaction, and positioned staff as trusted advisers.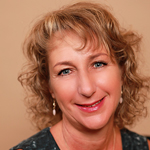 Administrative Assistant
Southlake, TX
Amy is resourceful and responsive. She does a great job of assisting with any/all tasks the office needs help with, from proofreading our quarterly magazine to making calls for list enhancement purposes. Amy helps us keep our act together, and we are grateful.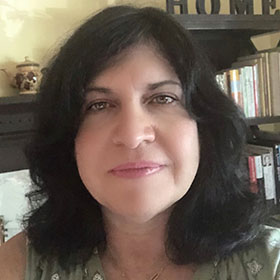 Business Development
Pleasantville, NY
Veronica comes to the NPA with over 35 years in Management and Sales experience. She spent 15 years in publishing with Miller Freeman/CMP Media in NYC where she held roles as Publisher, Group Publisher, National Sales Manager and Publishing Director. Veronica is working collaboratively with our Director of Business Development to help develop programs to drive business forward for our valued Industry Partners.
Membership Engagement & Promotions Specialist
Detroit, MI
Morgan Sumpter is a soon-to-be master (of communication). She will be graduating from Oakland University in Rochester, Michigan with her master's degree, but don't let the newbie fool you. Morgan has experience with conference marketing for roughly two years with over 50 different universities in the midwest region. Morgan is excited to step foot into the Pawnbroker world and help you with your membership experience. When she is not studying for school, she likes to experiment with fashion and go to country music concerts.
Digital Content & Promotions Specialist
Detroit, MI