Finding and keeping good quality employees is a top-of-mind issue for NPA Members. At the NPA, we know it is both challenging and costly to find health insurance plan(s) that will accommodate your business model. For this reason, we went ahead and did some of the work for you.
The NPA interviewed several companies who provide health insurance and negotiated preferred pricing with three companies that fit a profile for both large and small companies. All providers work on the notion of aggregating enough people to have bargaining power far beyond what you can do on your own.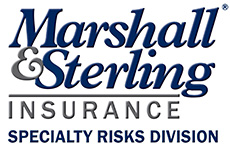 ~ Download our benefits brochure here ~
Marshall & Sterling's name is synonymous with the Pawn industry. As one of the nation's largest independent agencies and largest providers of insurance services to the pawn industry, Marshall & Sterling is happy to partner with the National Pawnbrokers Association to offer unparalleled access to affordable health insurance for you and your employees.
Buying the best insurance these days can be perilous at best. Whether it's an obscure 800 number, or an unknown website you happened to Google, how do you know you're getting the best possible protection with the best rates?
Since 1864, Marshall & Sterling Insurance has been the name synonymous with outstanding insurance coverage and customer service. We provide exceptional insurance coverage with unparalleled service and support for our valued clients.
As an employee-owned company, our experienced insurance professionals can assist with virtually any insurance need. Our pride in ownership drives us to be an insurance agency unlike any other.
We have developed the most aggressive options for health care in the industry. You have the opportunity to obtain networks like Aetna, Bcbs and Cigna. Please see the information below for the fastest way to obtain rates.
Click here for more information


Not only does Insperity offer health insurance, but also a wide range of human resources assistance as well, from payroll to required employee training. You still get the benefits of aggregating with thousands of other small businesses to make sure you are getting good health insurance rates, and as an NPA member, you'll receive preferred pricing.
Click here for more information