The NPA is always seeking competent, qualified pawnbrokers to serve the pawn industry by volunteering their time at the board level. If you are interested in learning more about participating on the NPA Board of Directors, click here.
If you are interested in applying for a board member position, click here.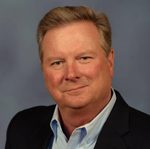 President
Bali Credit Corp
San Antonio, TX
Boyd is President and co-owner of Bali Credit Corporation which operates five stores in the San Antonio area. Prior to founding the company in 2000, he practiced law in El Paso, TX, for 15 years. Boyd is a member of the State Bar of Texas and serves on the Texas Association of Pawnbrokers Board of Directors. He serves as chair of the NPA Government Relations Committee. He is married to Alison, whose family has been in the pawn business for over 50 years. They have been married for 32 years and have three sons – Brooks, Jared, and Reagan.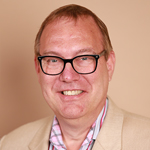 Immediate Past President
Bayou Pawn and Jewelry
Hammond, LA
Kerry is the owner of Bayou Pawn & Jewelry, with three locations in Louisiana. He is an experienced jeweler with 34 years on the bench. Kerry is a second-generation pawnbroker and has three sons who work in the business with him. Kerry is a member of the Louisiana Pawnbrokers Association and has served on the board as Vice President, Treasurer, and currently, Secretary. Kerry and his wife, Sharman, enjoy scuba diving and traveling with their three sons.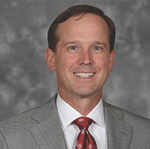 Vice President
Braswell & Sons Pawnbrokers
Little Rock, AR
Douglas is the owner of Braswell & Son Pawnbrokers with six locations in central Arkansas. He is a second-generation pawnbroker who has worked in the industry for 26 years. Douglas is a Graduate Gemologist, a Past President of the Arkansas Pawnbrokers Association and Chairman of the Arkansas Pawnbroker Licensure Commission. He and his wife Camille have two teenage sons.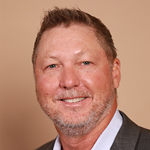 Secretary
Chad's Pawn Shop
Lake Charles, LA
Chad is the owner of Chad's Pawn Shop, with six locations in southwest Louisiana. He has been in the industry for 37 years and previously served as President of the Louisiana Pawnbrokers Association. Chad and his wife, Dana, have two children, Kip and Hollis.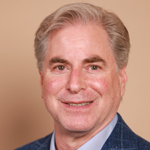 NPA Treasurer
Empire Loan
Boston, MA
Michael Goldstein is the owner of Empire Loan, an eight-store pawn chain, operating in Massachusetts and Rhode Island. Originally from New York, he is a third-generation pawnbroker. Michael founded Empire Loan in 1985 and claims to be the first fully computerized pawn store in the northeast. Through the Empire Loan Charitable Foundation, founded in 2012, he and his staff have contributed over $360,000 to local non-profits. He and his wife, Allison, live in Concord, MA, with their three children.
Executive Director
Victor, NY
Kristen has a background in association management, publishing and conference/event planning. Prior to joining the NPA, Kristen served as Executive Director of the Independent Equipment Dealers Association for 12 years. Kristen began her career with Miller Freeman, a publishing firm in NYC where she initially worked in advertising and ultimately held the role of Marketing Manager for three different industry trade publications. Kristen now resides just outside Rochester, NY with her three teenage daughters.
Beth Anundi, alongside her husband Adam, founded, owns, and operates Capital Pawn in Salem, OR. As first-generation pawn brokers, they have raised their kids to love and work in the industry as second-generation pawnbrokers! Beth graduated from Oregon State University with a Bachelor of Arts in English and a Master of Arts in Teaching. After 16 years of teaching at the college level, she is now enjoying helping others in the pawn world. Beth currently serves on the Oregon Pawn Association Board. Adam and Beth have been married for 26 years and have three grown children.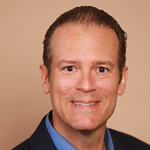 La Familia Pawn & Jewelry
Maitland, FL
David is president and CEO of La Familia Pawn and Jewelry. Started in 2009, the chain has multiple locations in Florida and Puerto Rico. Prior to joining La Familia, David was a partner of Puerto Rico's first and largest private equity firm. David, an avid motorcyclist, splits his time between Florida and Puerto Rico. He and Cristina, his wife of 31 years, have one daughter, Virginia, married to Ian, and two rescue dogs, P. Rita Moreno and Maia.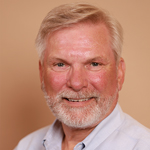 Superior Pawn Company
Hampton, VA
Jay is the owner of Superior Pawn & Gun, with a pawn shop, gun shop and shooting range, in Hampton, VA. He came to pawn in 2009 through his brother. He also serves as the president of the Virginia Pawnbrokers Association. Jay holds an MBA from Auburn University. He and his wife of 38 years, Rita, have two daughters, Kelly and Chelsea, who works with Jay.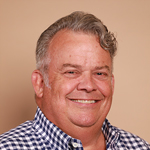 LDPM, Inc
Morrisville, NC
As CEO of LDPM, Inc, Bill developed the Picasso Pawn brand consolidating 10 individually named pawn stores and seven different companies into one cohesive unit. He started in the pawn business almost 30 years ago as something do "in between opportunities" and never left. Bill and his wife, Heidi, love to travel and a have a cat named Kiki. Bill is a graduate of East Carolina University and the GIA Diamonds and Diamond Grading program. He is also an avid Carolina Hurricanes fan. In his free time, Bill can be found either on the golf course or practicing his game.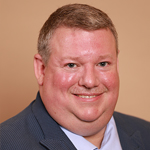 Elk River Trading Company
Fayetteville, TN
Robert is the owner of Elk River Trading Company in Tennessee and specializes in firearms, jewelry, and pre-owned luxury handbags. He is a second-generation pawnbroker who has worked in the industry for nearly 30 years. Robert is a past president of the Alabama Pawnbrokers Association and currently serves as Vice President of the Tennessee Pawnbrokers Association. Robert is a General Class Amateur Radio Operator and lives with three senior rescue dachshunds in Huntsville, Alabama.
Fieldstone Jewelry and Pawn Inc.
Conyers, GA
Lisa Little has been a passionate member of the pawn industry since 1987 and was the first woman in the nation to become a Certified Pawn Professional®. After attending the University of Georgia, she and her father co-founded a chain of four pawn shops, along with numerous other businesses. In 2013, Lisa became CEO and Managing Member of all of the family businesses. In her spare time Lisa loves spending time with her daughters, Victoria and Alexandria, homeschooling, traveling, and serving as a Bible class teacher and youth education coordinator. She also loves genealogy, Agatha Christie and all things Jane Austen.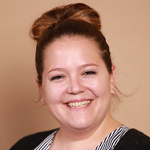 Big Dog Pawn
West Jordan, UT
As a second-generation pawnbroker, Randi worked at Big Dog Pawn in West Jordan, Utah, whenever her parents would let her. After graduating from Utah State University in 2009, she went to work full-time in the family business. When not working, she loves spending her time outdoors with her boyfriend and dog either hiking or snowboarding.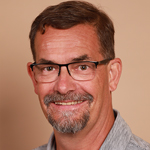 Kendale Pawn Shop
Sanford, NC
Johnny and his wife, Tara, own and operate Kendale Pawn Shop in Sanford, NC. The store was opened by Tara's father, Jimmy Johnson, in 1980, and Johnny has been running the store full time since 1986. A member of the North Carolina Pawnbroker Association for many years, he has served on the board in many capacities, including President multiple times. Johnny and Tara have been married for 33 years and have twin daughters, Rebecca and Katie, and five grandchildren.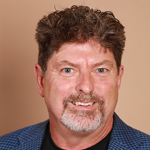 Lowell Jewelry & Loan
Lowell, MA
Christopher is the owner and CEO of Lowell Pawn located in Lowell, Massachusetts. Prior to establishing his company in 2006, he graduated from Wentworth Institute of Technology and was a registered Professional Engineer, spending 30 years managing multi-million-dollar large construction projects around the globe. He and his wife, Karen have been married for 36 years and live on Cape Cod after raising two young men, Bryce and Colton.
The NPA is always seeking competent, qualified pawnbrokers to serve the pawn industry by volunteering their time at the board level. If you are interested in learning more about participating on the NPA Board of Directors, click here.
If you are interested in applying for a board member position, click here.