In Fort Worth this year, we have the following goal:
To deliver a program on a professional level that will help our pawnbrokers run smarter, more productive and efficient businesses while earning and/or saving them money. Following are the details of the information packed program we have planned for you! Please check back for updates!
KEYNOTES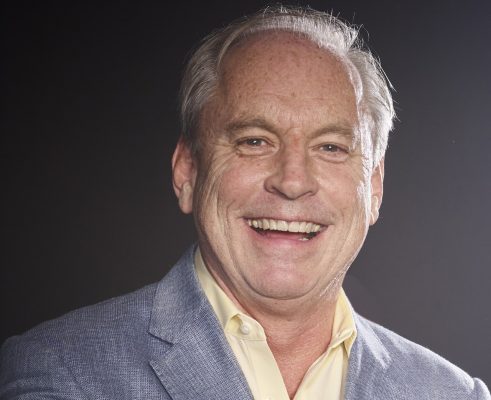 Bob Phibbs, The Retail Doctor
Since 1994, The Retail Doctor has been transforming the shopping experience for larger retailers and smaller independent retailers into thriving retail operations by giving them ideas to increase retail sales and the tools to succeed in a challenging brick-and-mortar retail market that capitalizes on great merchandising and selling. Bob Phibbs is a 30+ year retail master with a proven track record to help you lift sales, turn your retail staff into real salespeople, and get more out of your store traffic with innovative retail marketing tactics.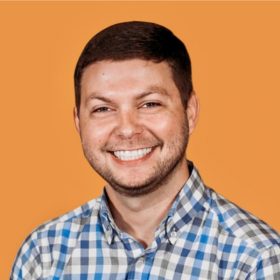 Tyler Wilson, Pocket Pawn
"Never Make It: Why Success Is Hurting Your Pawn Business"
Tyler Wilson is a first generation pawnbroker from Alabama with over 10 years' experience in the pawn industry. He has owned and operated Pocket Pawn in Ozark, Alabama since 2016 – and prides himself on being able to create a successful pawn business in even the smallest of markets. Throughout his pawn career he has become an expert in marketing pawnshops, speaking at multiple state and regional pawn conferences and sharing how he's able to find success through very non-traditional marketing methods.
GRC Legislative Update – Mid-year legislative update provided by NPA's Government Relations team, Moderated by GRC Washington Counsel Cliff Andrews
SEMINARS
Don't Kill your Golden Goose- Protect & Perpetuate your Business
Larry Oxenham, American Society of Asset Protection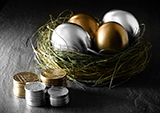 Larry Oxenham is one of America's top asset protection experts, having helped thousands of doctors achieve financial peace of mind by teaching them how to properly structure their assets for lawsuit protection and tax reduction. He has authored and co-authored several articles and books on the subject including The Asset Protection Bible and How to Achieve Financial Peace of Mind through Asset Protection. His career has been credited with helping thousands of people save millions of dollars. Larry Oxenham is a nationally recognized speaker who has trained thousands of professionals at hundreds of conventions, conferences and seminars across the country.
Pivot & Reinvent in 2021 and Beyond
Jeff Wilhelm, Director of Store Operations, National Jewelry & Pawn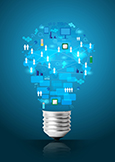 Jeff started his 32-career working in the pawn industry with Cash America International. After 4 years in the retail pawn industry, Jeff assumed a corporate role with Value Pawn & Jewelry, where he trained over 175 new GM's using the principles of Covey Leadership. During his time with VP&J as Director of Leadership and Development, the company grew to 75 stores over a four-year period. Jeff went into partnership with Bay Area Pawnshops in Clearwater FL and later sold his interest in the stores. He joined ICG Pawnshop Consulting and worked as the Director of store operations and led the organization's operational initiatives. Jeff moved on to spend 3 years working with Cashwiz as their Director of Leadership and Store Support, which Jeff still consults for today. In 2018 Jeff joined National Pawn and Jewelry, which was a consulting client as Director of Training and Profitability. Today Jeff is the Director of Store Operations for NPAJ.
Measuring Your Success Against NPA Benchmarking Survey Data
Mark Graban – Internationally Recognized Consultant, Published Author, Professional Speaker and Blogger
Mark Graban builds upon a deep education in engineering and management with practical experience working with executives and frontline employees in multiple industries to synthesize and practice methods including Lean management, continuous improvement, statistical methods, and people-centered leadership approaches. His latest book is Measures of Success: React Less, Lead Better, Improve More, a management book about using simple, yet practical statistical methods that help leaders at all levels overreact less to their metrics, which frees up time for real, focused, sustainable improvement.
PANEL DISCUSSIONS
Is this Authentic?
Workshop/Panel Discussion
Moderated by Michael Mack, Max Pawn
A fourth-generation pawn broker and native Nevadan, Max Pawn owner Michael Mack graduated from the University of Southern California with degrees in finance and marketing before joining the family industry. Mack and his partner founded Super Pawn, growing the brand to a 50-store chain before it was eventually sold. Itching to return to the industry, Mack founded Max Pawn in 2009, bucking the traditional pawn model with an emphasis on customer service and community relationships. Since opening, Max Pawn has been a six-time Best of Las Vegas winner and National Pawn Association Community Relations Award and Outstanding Pawn Industry Image Award recipient. Mack also served as a Las Vegas City Councilman from 1999 until 2004, a time of tremendous growth for the valley. In addition to customer service, Mack is focused on providing a balanced work environment for his team. Mack is a member of the National Pawn Association, Gemological Institute of America, and International Watch and Jewelry Guild.
Firearms Discussion
Expert Panel, Moderated by Johnny Whiteside
More info to come!
Keys to the Ultimate Customer Experience
Moderated by Mark Campanale
NPA Digital Communications Mgr.
Prior to joining the NPA as Digital Communications Manager in 2020, Mark spent 28 years championing the customer experience in both the financial and entertainment industries. As Chief Experience Officer in the financial industry, Mark re-imagined the customer experience in the hands of the front-line and sales staff. As a change agent, he built programs that focused on enhanced customer interaction, and positioned staff as trusted advisers. Mark has been the keynote speaker on The Ultimate Customer Experience, The Power of Social Media, and Personal Branding at several events. Most recently, Mark brought his talent to Disney as an instructor at Disney University, overseeing such programs as Introduction and Advanced Guest Experience and Operations Core Guest Services.
ROUND TABLE DISCUSSIONS


Interactive exchange of ideas amongst reputable pawnbrokers led by moderators skilled in varied areas of expertise
Increase Your Loan Balance!
You Can't Sell With an Empty Cart! Managing Pawn Shop Supply
Marketing/Branding: Works For Me, Might Work For You!
Exit Strategy/Generational Succession: Is Retiring From a Family Business Actually Possible?!
"Time to Go Home, The Lights Went Out!" – Generational Differences: Adapting to Today's Modernization
PAWN EXPO "THE MARKETPLACE"
Bring your diamonds and jewelry to sell in the privacy of The Marketplace. The Marketplace is a secure trading room where you can negotiate the best deal with any participating vendor.
No appointments required, but appointments are permitted. You must have a full Pawn Expo 2021 registration to participate in The Marketplace. Attendees must contact exhibiting companies directly if they wish to make appointments.
The Marketplace Hours:
Sunday, July 11 – 8:00 am – 4:00 pm
The Marketplace Companies*
Aaria Inc
ABC Jewelry
Adamas DMS
Atish Diamonds, LLC
Bluestone Consulting
DiaTrendz
Di-moksh Diam Inc
Elemental LLC.
Hi-Tech PMR
Jebel Gems/Shri Diamond, Inc
Noble Metal Inc
Padmavati Exports
Palak Diam Inc
Sparkle Dazzle
Solitaire NY, Inc.
The Jewelry Group
*Additional companies may be added