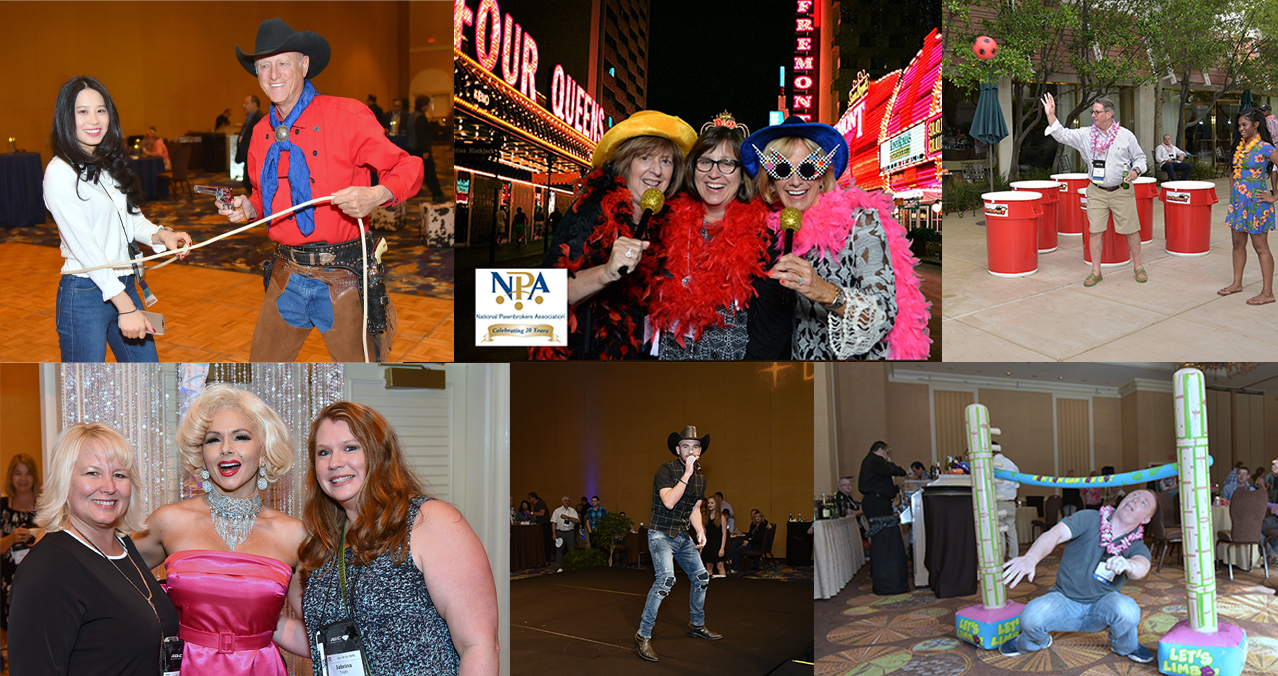 Bringin' on the Fun…
"Top Golf" – Pawnbroker Golf Tournament
Contests and Prizes!!
Rise & Shine Membership Committee Meet & Greet
Annual Membership Meeting & Awards Luncheon
Show Floor Fun!
Bids, Bourbon & BBQ (http://riverranchstockyards.com/)
TEN+ Hours of Dedicated Exhibitor Time with Pawn Professionals
Not ONE, but TWO Amazing Keynote Speakers
Tuesday Evening Offsite Event
Closing Night Reception
SWAAAAAAAAGGG!
Sure to be karaoke…
Dancing!!!!