What customer behavior brings me joy? When customers recognize me from when I worked at the counter!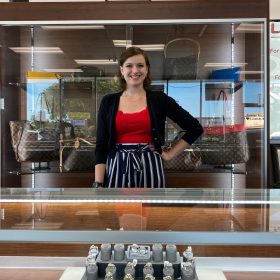 Abigail started her journey in pawn in 2016 as a frontline broker and quickly rose through the ranks to Vice President of her three locations. Abigail is a board member of the California Pawnbrokers Association and a member of the Women's Jewelry Association. Streamlining and improving operations, along with continued education for her team members are her main focus in business. Her most recent project was to purchase a building, renovate it, and reopen their third and smallest store into a more luxe jewelry store feel.
How did you get started in pawn? I applied for a frontline broker position in 2016. It was kind of a joke at first because my husband had been in pawn before, and I didn't like it. While I was telling him that I applied, I got the call for an interview. I jumped right in and here I am now!
What is the number one pawn skill you have? Communication!
What pawn talent do you wish you had? Better marketing expertise.
What customer behavior aggravates you the most? I don't appreciate it when they try to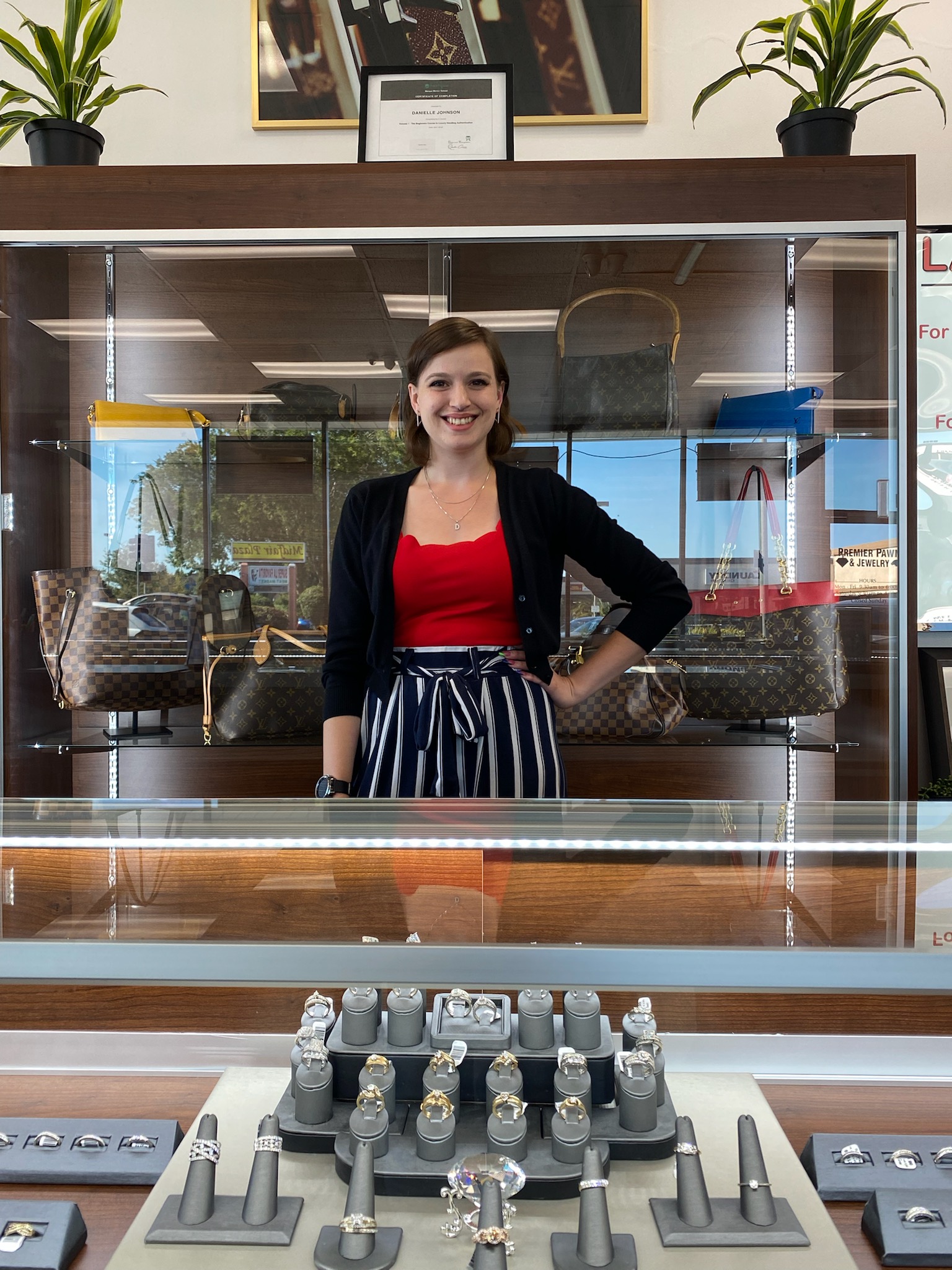 insist that we have to hold their items past the due date. The contract in CA is four months long, the customer has had plenty of time to figure this out.
What customer behavior brings you joy? When customers recognize me from when I worked at the counter.
What is the weirdest thing you have ever written a loan for? I don't know about weird, but we took in a 5-inch tall gold & diamond encrusted Stewie (from Family Guy) with a laser gun.
What career would you pick if you were not in pawn? Animal Rescue or Drug & Alcohol Rehabilitation.
Where do you see yourself in 10 years? Running our expanded operations…from the beach!
Do you want your children to follow in your footsteps? I don't have or want children, but I'd love for my pets to be shop pets!
What college degree would be great to have to work in pawn? Marketing and Economics would be helpful for sure!
What is the one piece of advice to anyone considering the pawn industry? Always be ready to adapt to changing circumstances!